'we bring ideas to live'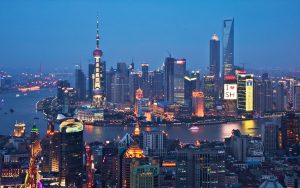 China is an amazing country with unlimited possibilities. Doing business with China is a must for a company that is looking for international expansion.
Why do business in China with Global Mind Step?
Global Mind Step is a hands-on consultancy that advises enterpreneurs and companies on their (future) businesses in China and Asia. This amazing region offers many opportunities, but appears often inaccessible and far away. Global Mind Step aims to make China more accessible. China has never been more attractive than now. There is not a better time to take advantage of this and 'upscale' your business. An opportunity that you, as a growing enterprise, can't and shouldn't ignore. Global Mind Step advises you and estimates possibilities and opportunities. Once a positive market entry advice has been given we offer the following services: Match Making, Operations, Marketing/E-commerce, Legal, HR, Admin, and advice on Subsidies and Investment. We will use our Network in Shanghai, Jiangsu, Hebei, Zhejiang, Beijing, Dalian, Wenzhou, Qingdao and Guangzhou to expand your business. As a consultancy and investment group, we focus on: Clean Energy, Clean Tech, Agri & Food, Sports, High Tech, (elderly) Health Care, Creative Industry, Chemistry, Water Management and IT. But our network extends to other sectors as well. Our network of private equity investment partners and government subsidies and support will help you to fund your project. Together we work hard to make your enterprise successful. We are your partner in China. Let us help you make your dream come true!
INNOVATIVE IDEA / PRODUCT / TECHNIQUE
Step by step we analyse the chances and possibilities for a China market entry. Our professional teams in Holland and China will be your guides in this process. You will have full power and control on decisions. We will find the perfect match and start to develop your business in China.
INTRODUCTION AND DEVELOPMENT
We will take you on a China trip to meet investors and partners and build foundations to set up the business, You can make use of our vast network and our team with over 40 years of China experience combined. All key decisions will of course be made by yourself and your company.
FULLY OPERATING AND UPSCALING IN CHINA
In this phase of the process we have built a China Office, with a China team for your business(es). Including local and international staff. A fully functioning website, B2B and B2C sales and marketing support, legal support and other services. Your product, service or idea has been launched. Our China team is continuously present in China to monitor everything.
KEY TO SUCCESS IN CHINA
Global Mind Step will build your China business with you and stay with you all the way. Our China team is always reachable and works closely with our Holland team. You are now the proud owner of your China business activities.
WHY DO BUSINESS IN CHINA?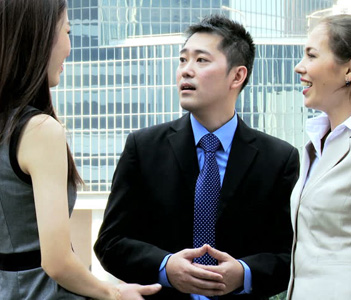 China is a great country with a huge market. Our target is to assist you in any way possible and help you to take advantage of these unlimited opportunities.
Doing business in China has never been more attractive! If you have the right resources and network, you can make your China dream come true. A few more reasons why China is interesting: (local) Government and investors are constantly seeking for opportunities in clean energy, safety, sustainable solutions, solutions for a better envir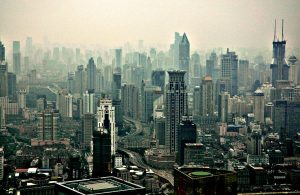 onment, and efficient solutions for industries. Entertainment and Creative Media receives large local government support in some areas. Food safety is at the top of the agenda. Sports is being pushed by Beijing. And there are many other opportunities to offer services and products in modern day China. Enough reasons to chose China as a next step!

"Doing business in China'
"Doing business in China'